Subscription Industry Report: Ownership to Usership
The Rise of the Circular Economy in Europe
and how your Subscription Business
can profit from it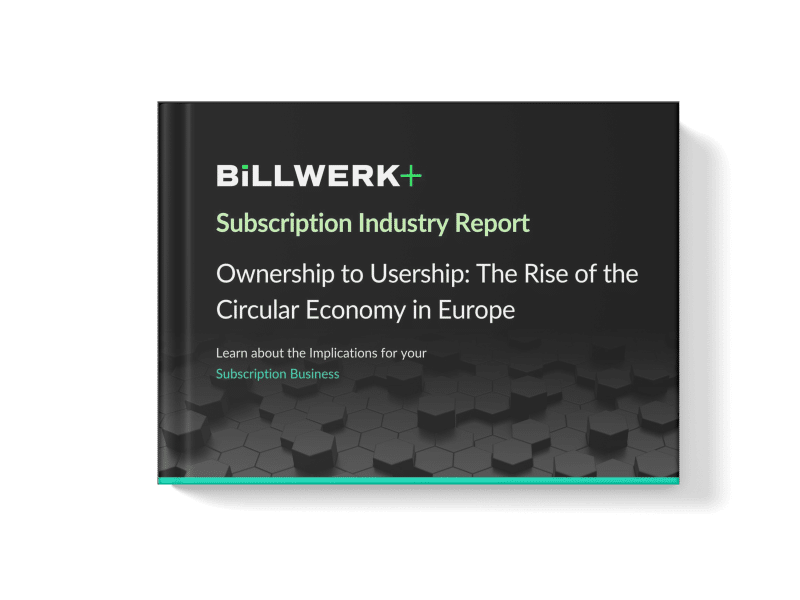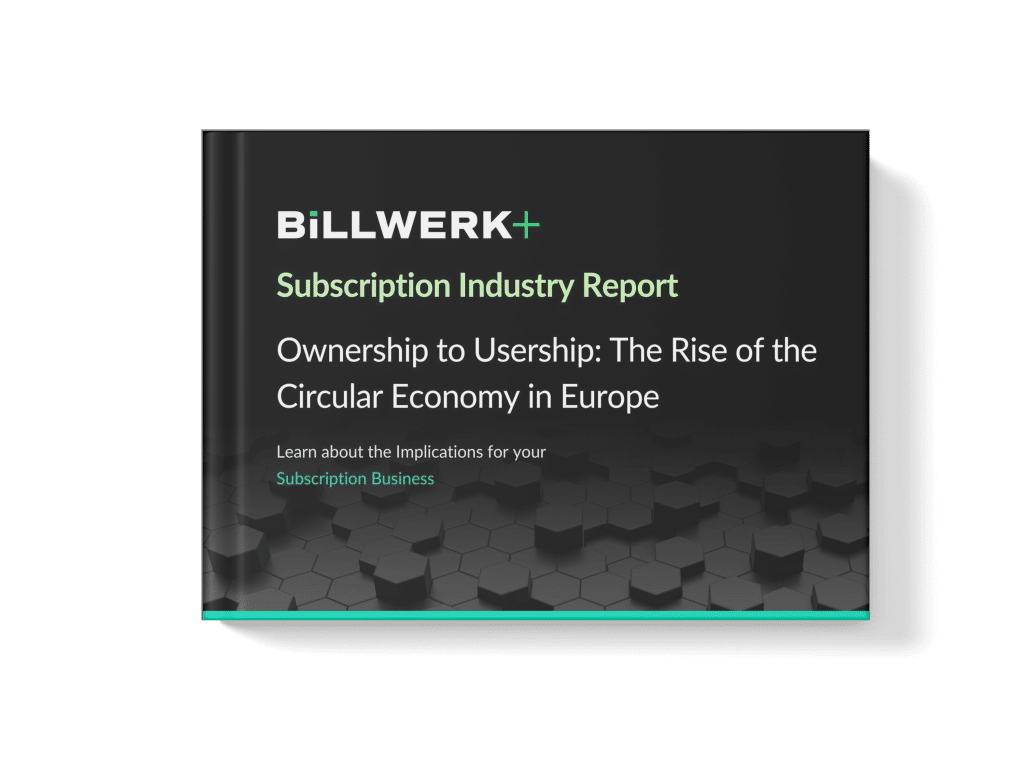 Why Circular Economy and Subscription Economy are the perfect couple
The growth of circular economy as a topic has changed how customers and companies alike look at production and usage cycles. Ownership is slowly making way for usership, whether it's with Software-as-a-Service models, car and rental sharing or even modern concepts such as shared wardrobes.
On top of that, more and more companies are seeing how a circular approach to their supply chains can reduce waste, decrease their carbon footprint and furthermore increase consumer trust.
In this report, we take a closer look at the meaning and reason for the circular economy principles and why the subscription business model is perfect for a sustainable, circular and usership-led approach.
>>

INSIGHTS FROM THE REPORT

<<
Opportunities and Challenges
How can a subscription model further sustainable practices and increase product lifecycles and why is this important for your company and your customers?
How can you reduce your environmental impact and why are data analytics crucial for even better results?
And what are potential challenges when converging subscription and circular economy models (and furthermore, how can you master them on multiple levels)?
Read about best practices for different aspects for a circular strategy that helps your business grow in different areas:
Incorporate sustainability into the core of your business
Drive innovation, expand reach, and improve continuously
Align with evolving customer needs and enhance engagement
Read, how companies such as Adidas, Pandora and Renault Group managed to incorporate circular economy principles into their products and supply chains, how many different variables can be improved with one clear circular strategy and why this matters.
Explore the circular economy philosophy and gain insights how to incorporate it into your subscription business models.