4000+ Customers | 150 API-Endpoints | 1500 Integration Flows






4000+ Kunden | 150 API-Endpoints | 1500 Integrationsflows






Let your SaaS strategy come to life in one scalable solution
Subscription management is all about flexible pricing, easy onboarding and automated billing to ensure high retention, enable cross-selling and avoid churn.
Multi-currency plans to tailor plans to your market and add-ons to increase your MRR

Variable billing cycles and definition of smart rules for billing periods, partial periods and proration handling

Discount, coupons, trial periods to attract customers with the right plan and experiment with different approaches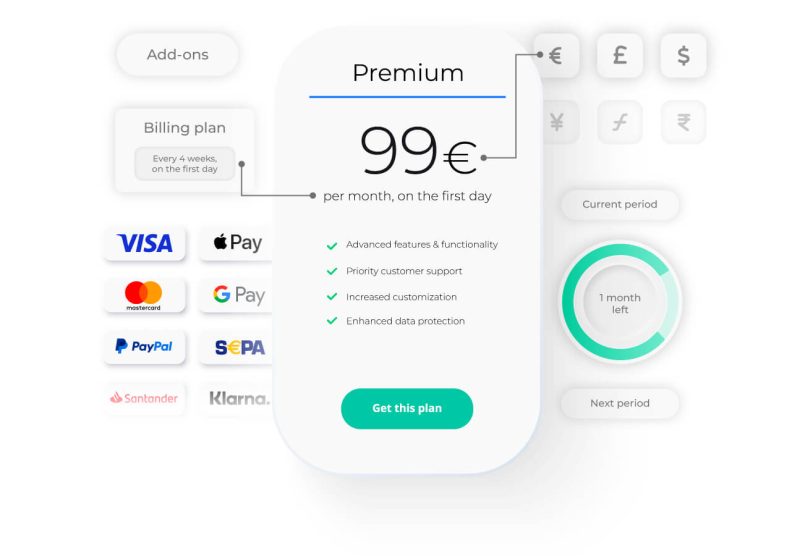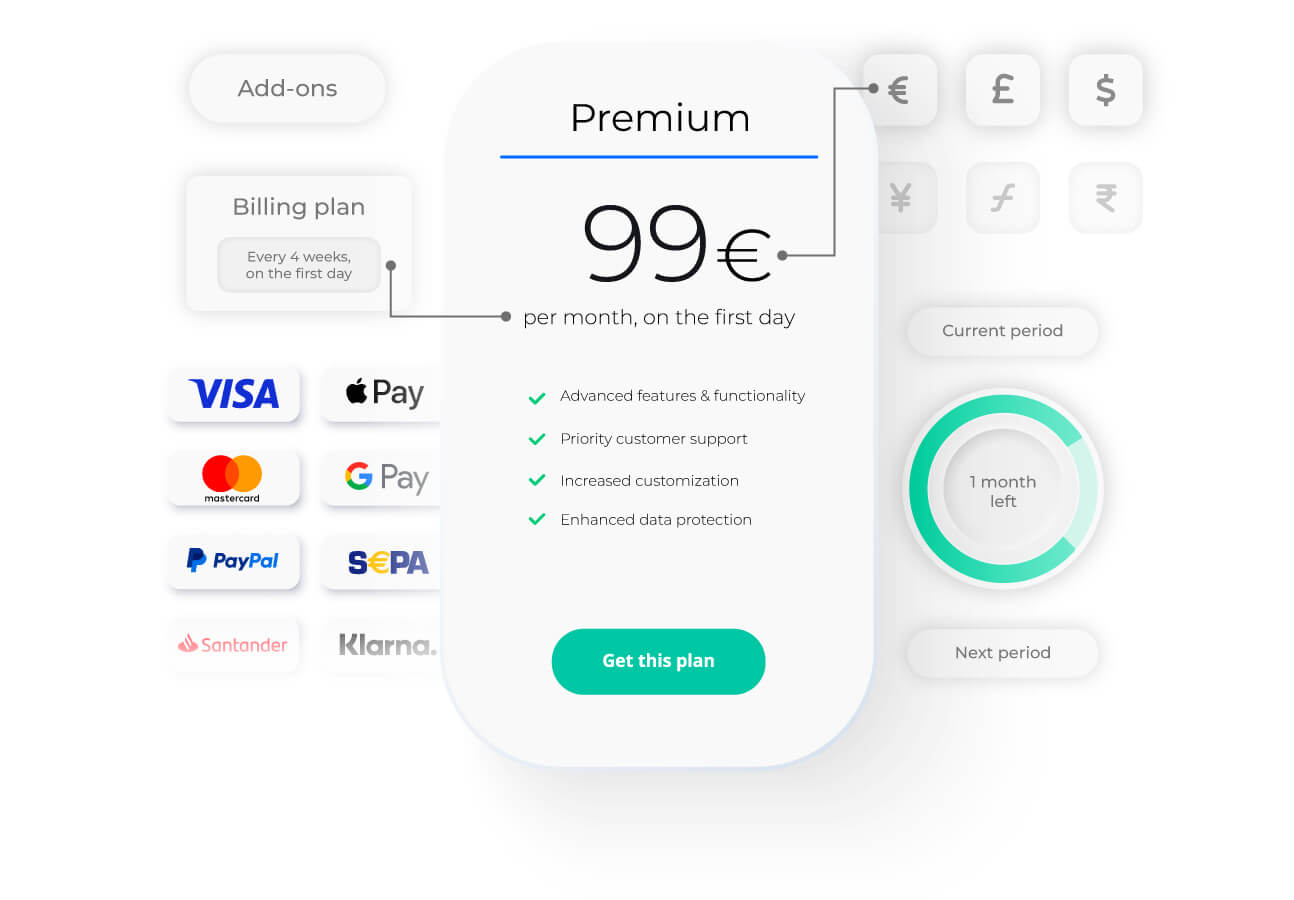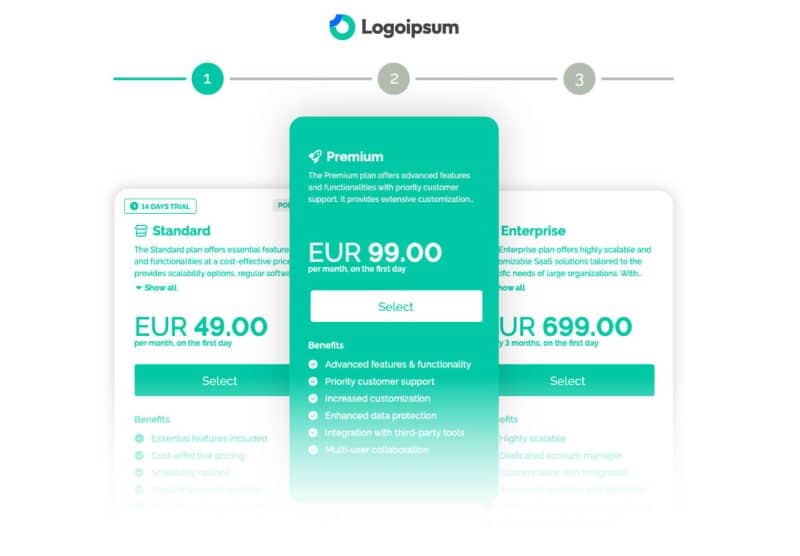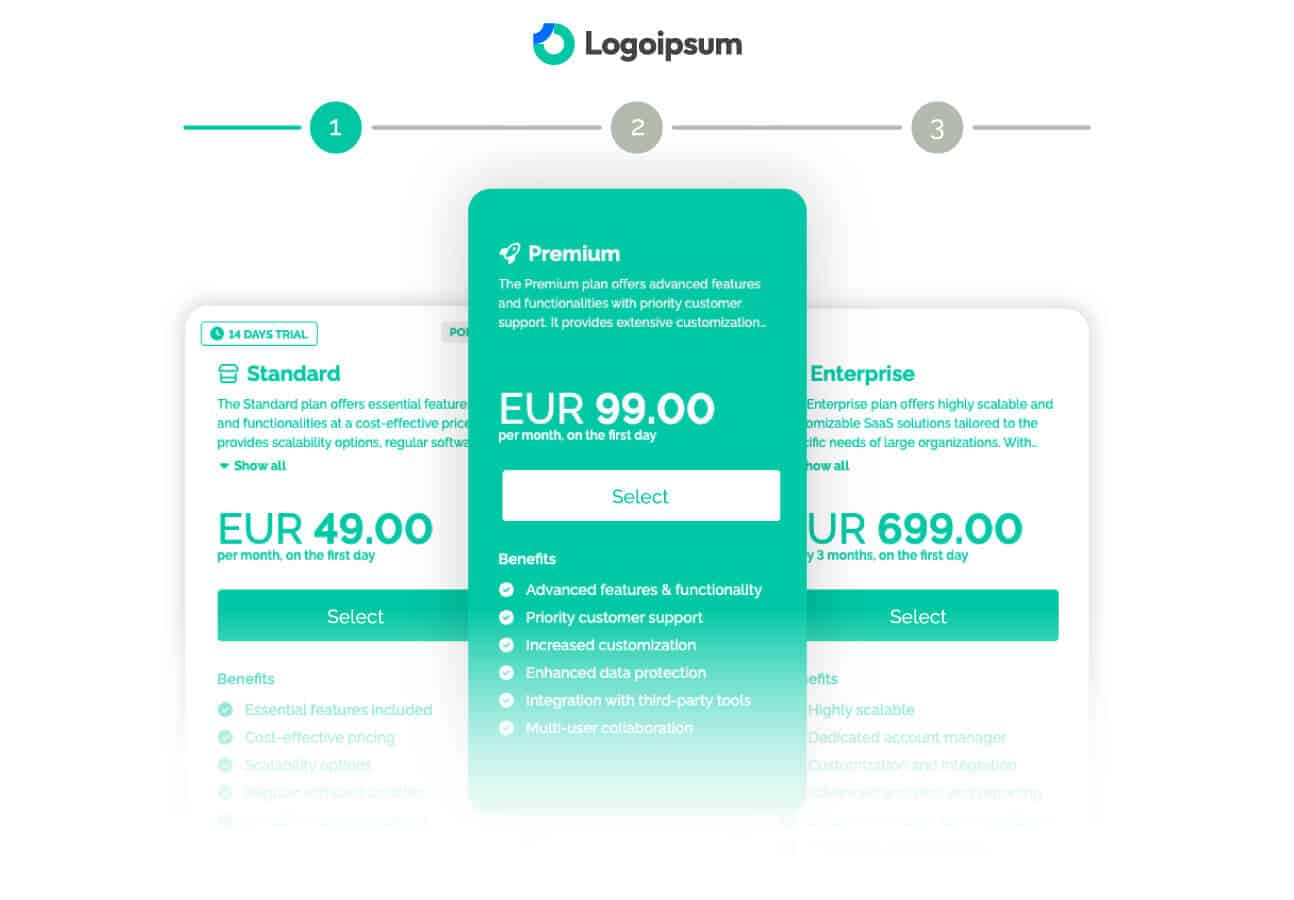 Manage your Subscription Lifecycle
SaaS is in constant engagement with customers, that's why automation, flexibility and self-service are key.
Automated subscription renewals, recurring billing and reminders increase efficiency and save you valuable time

Customer portal with self-service options for a positive customer experience
Managen Sie Ihren Subscription & Kunden Lifecycle
SaaS bietet die Möglichkeit, regelmäßig mit Ihren Kunden zu interagieren, weshalb Brand Management, Flexibilität und Self-Service grundlegend sind.
No-Code gehostete Seiten für Ihre Abo-Pläne (und für einen schnellen Start)

Kundenportal für einfache Self-Service-Optionen

Umfangreiche Kundenprofile, um bei Marketing-, Sales- und Support-Themen personalisierten Service bieten zu können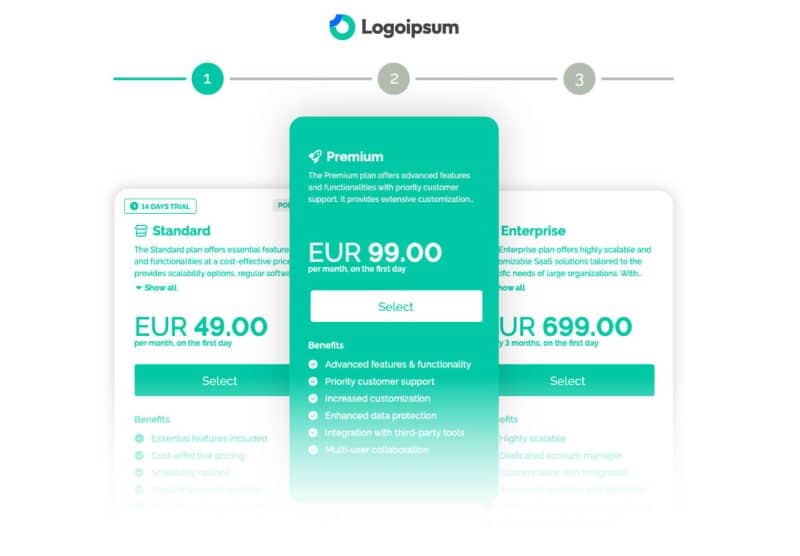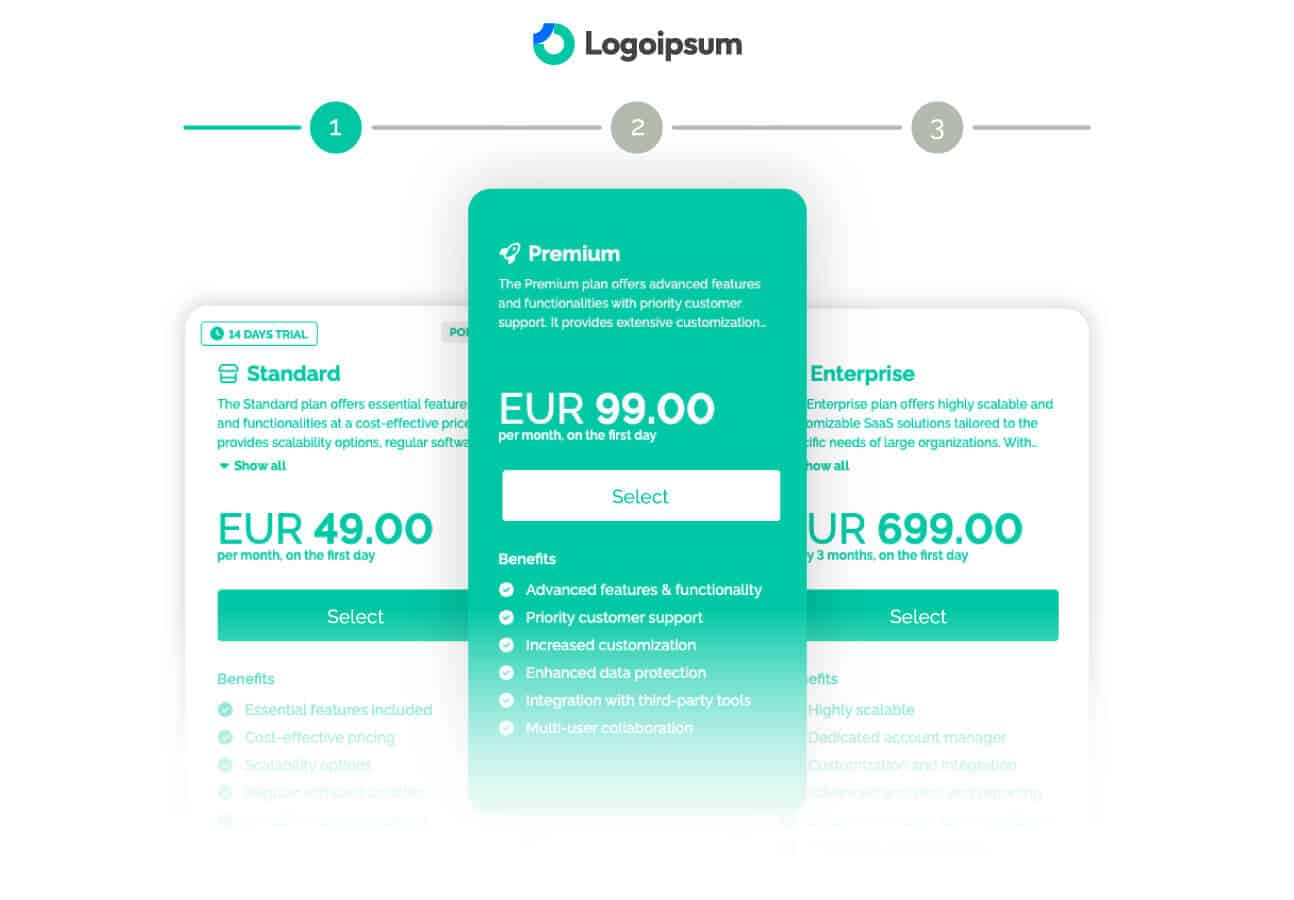 Manage your payments
Offering your customers their preferred payment methods, the right payment frequency and easy invoicing will not only increase conversions but also make sure that churn rates stay low.
A payment gateway with secure payment methods that is supporting recurring payment methods

Tokenization for Visa and Mastercard to automatically update card details

Acquirer independent, so you can choose the acquirer(s) with the best rates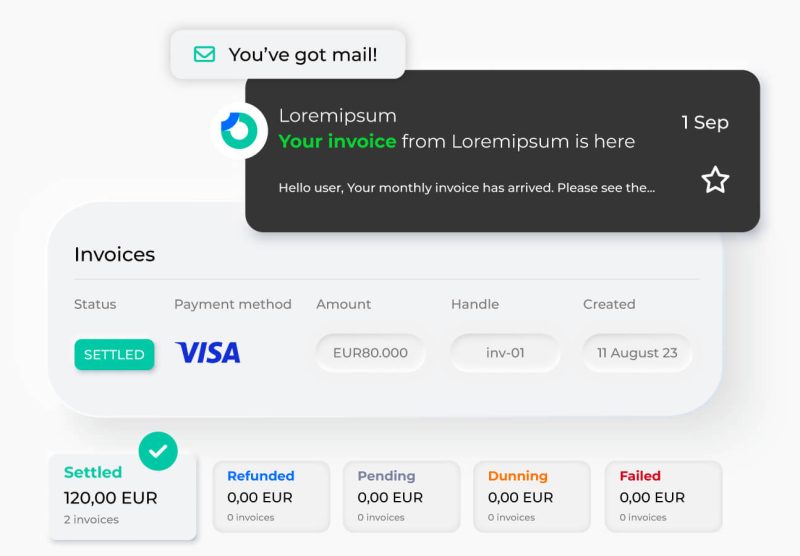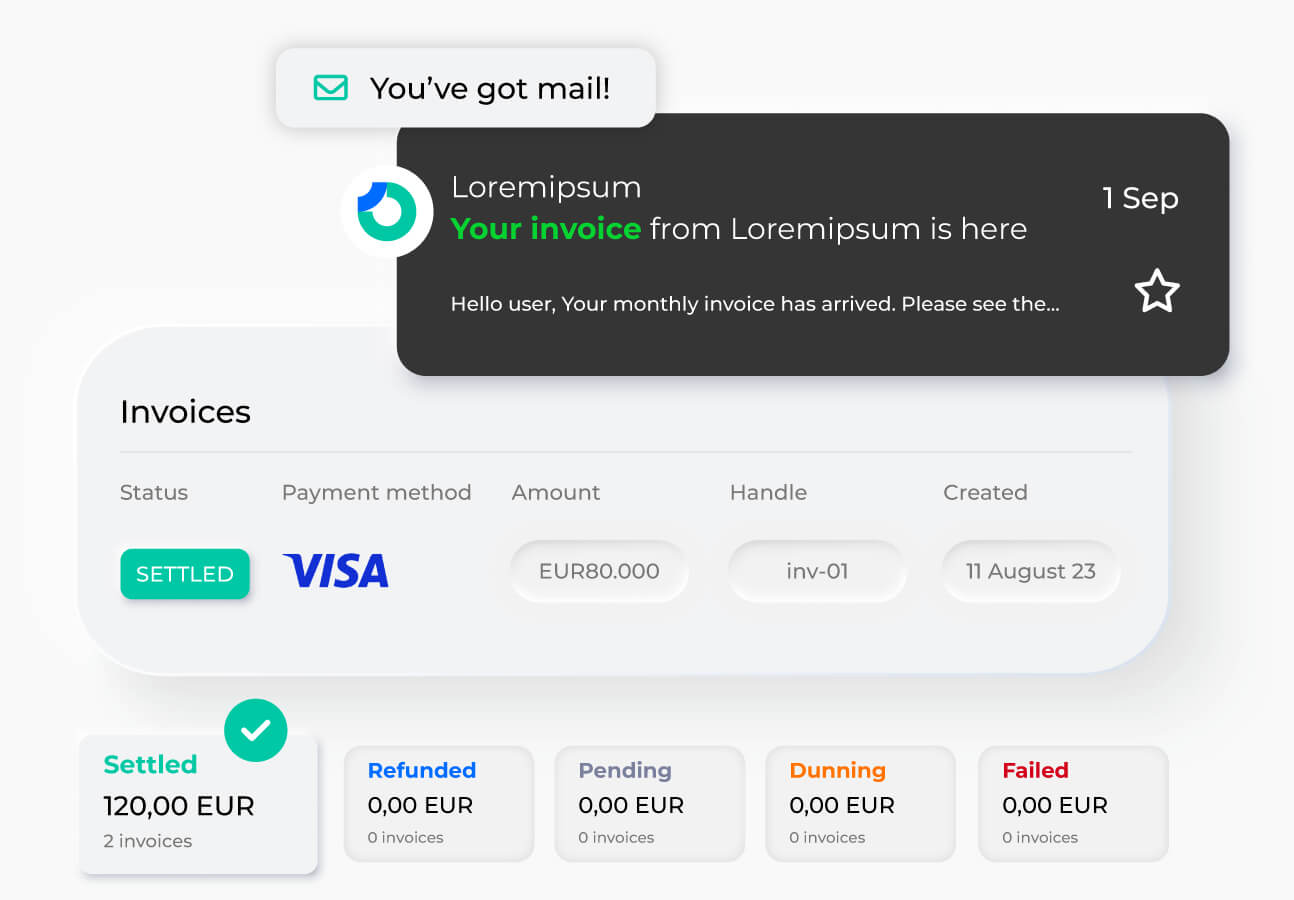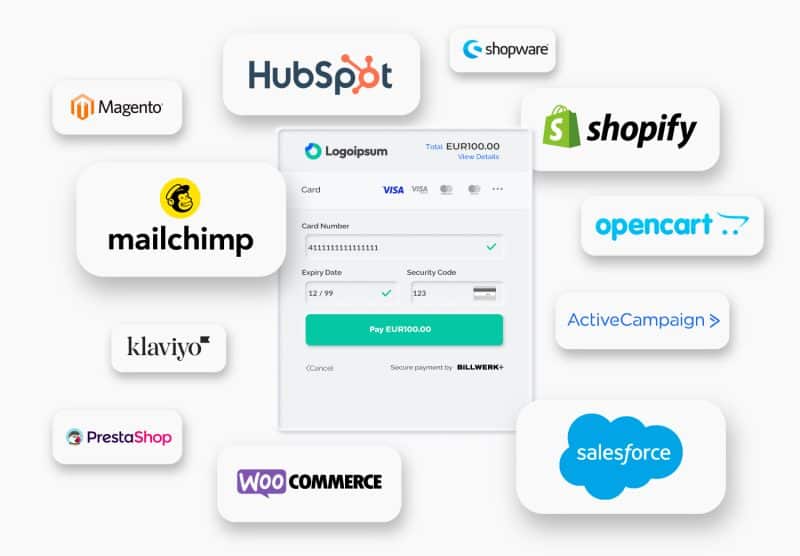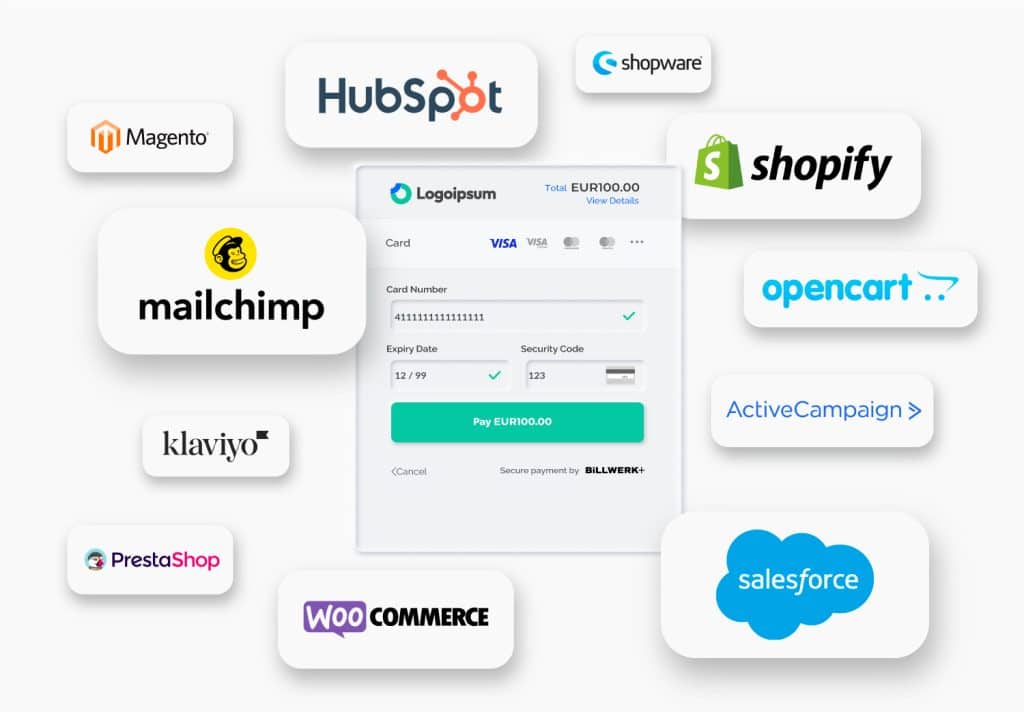 Easy configuration & integration
Billwerk+ is made to integrate with your CRM, CSM or other platforms to enable proper payment and subscription flows. To make it easy for you (and your IT), we offer several integrations as well as an open API, so you can configure flows and communication.
Your choice: use our simple automated communication flow or develop your own

For a quick start, you can make use of our no-code hosted pages and customer portal

Use our webhooks in your own communication channels
Reduce fraud & Increase payment & data security
Trust is at the core of successful customer relationships, especially when it comes to recurring payments. Our billing software keeps your customers' data safe and reduces fraud.
Integration of standard security solutions for fraud detection in our billing software

Geolocation options to check if a payment came from a different location or IP

Credit card tokens reduce fraud risks and keep sensitive card data secure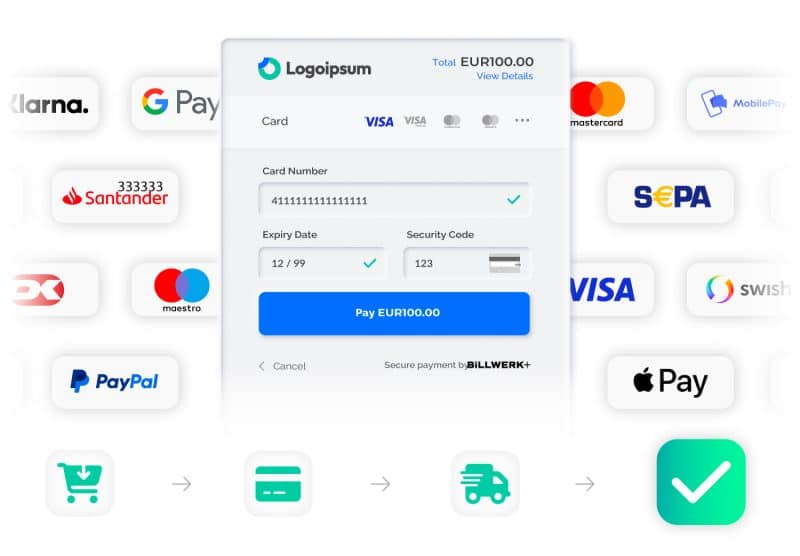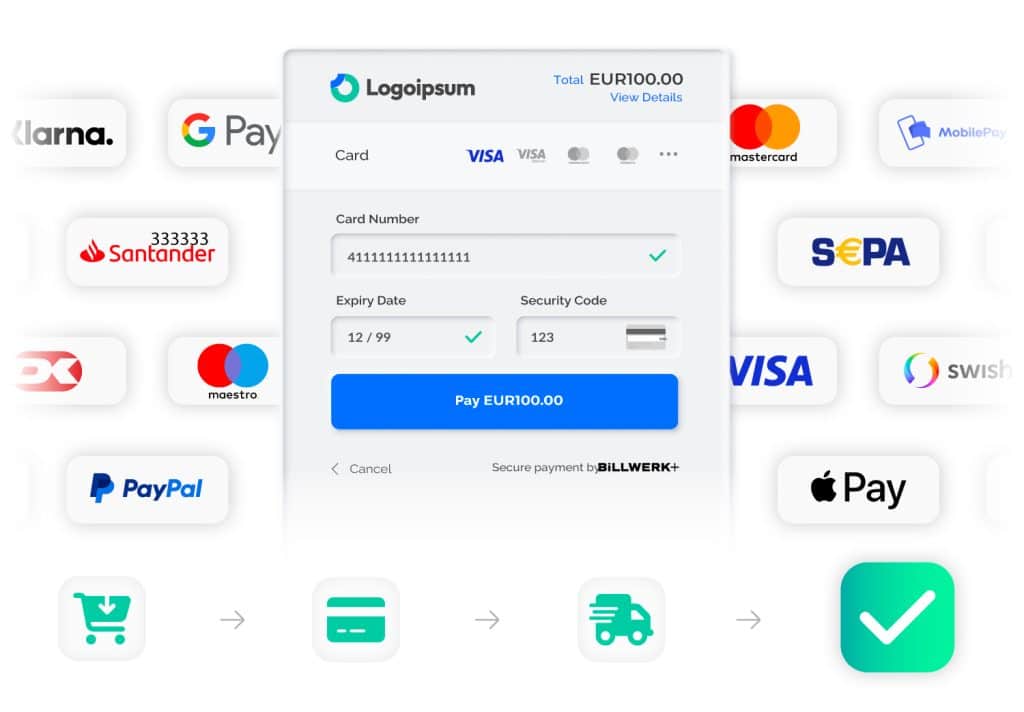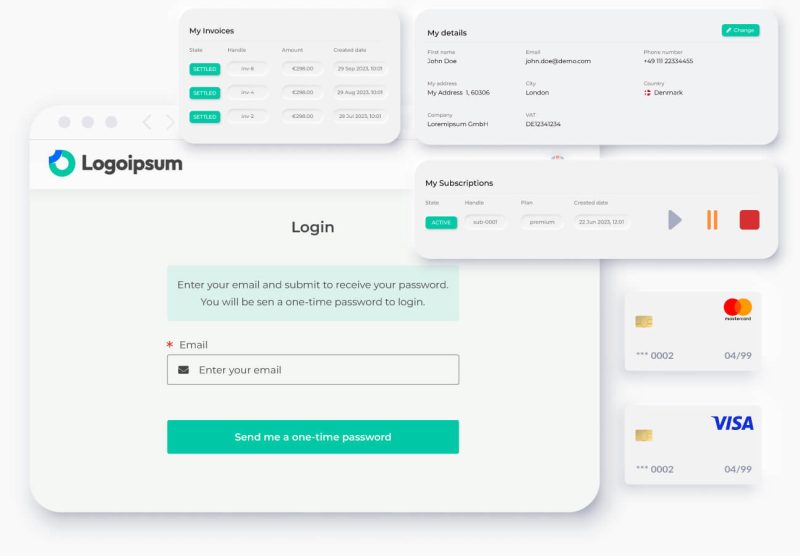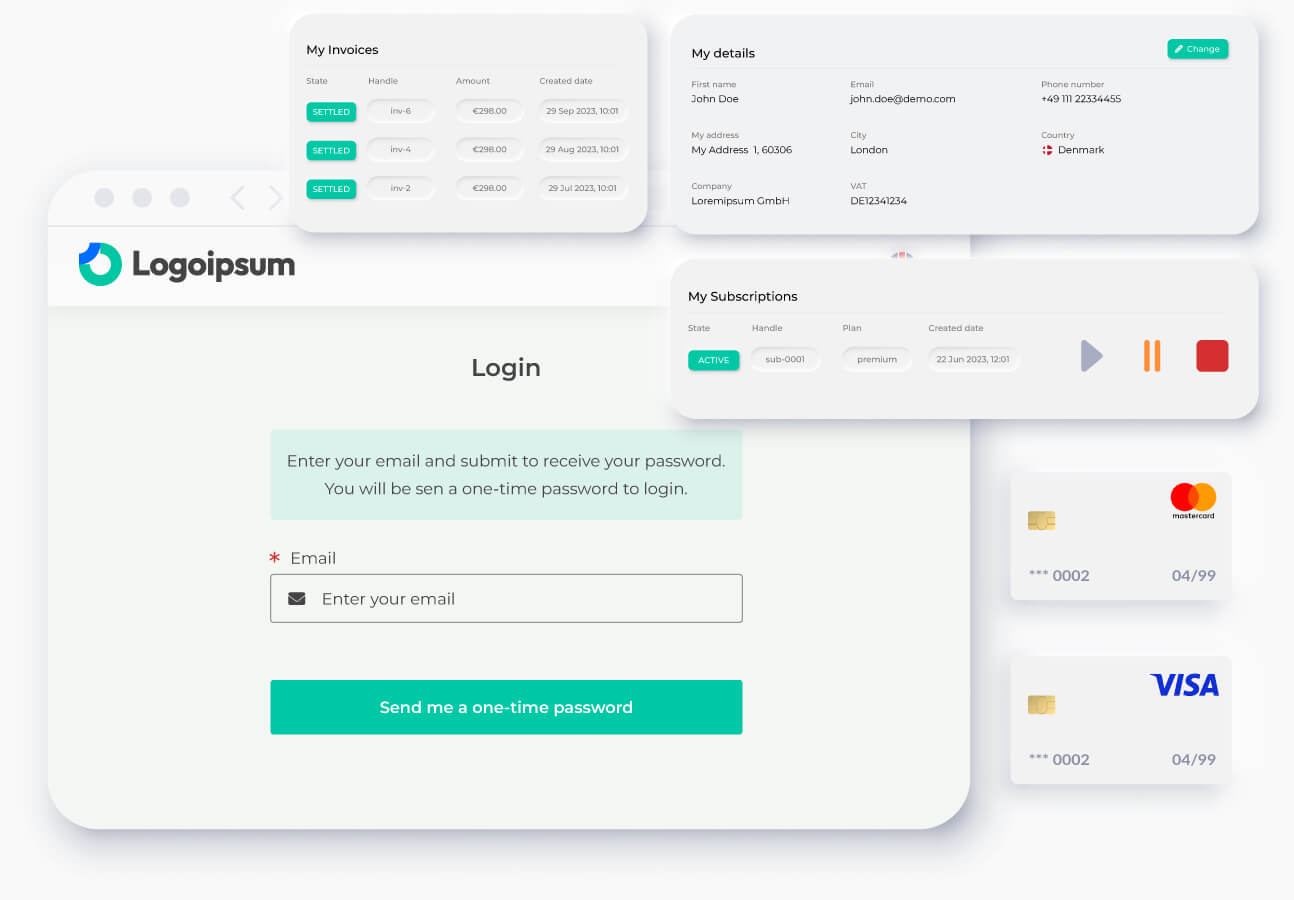 Compliance & Made in the EU
The Billwerk+ subscription & payment platform is hosted in Europe and therefore adheres to all GDPR standards. Furthermore, it provides EU compliant invoices as well as international VAT and sales tax management.
Sign up for a free test account to explore the many functions of the Billwerk+ platform and go live when you're ready to transform your SaaS billing.
(No credit card required)
Do you have any questions? Contact us or set up a meeting with one of our billing experts to discuss your business case, requirements and more.