Streamline
your customer

communications

flow
Explore the many customisable email templates
and the automated, proactive dunning flow
in your Billwerk+ platform.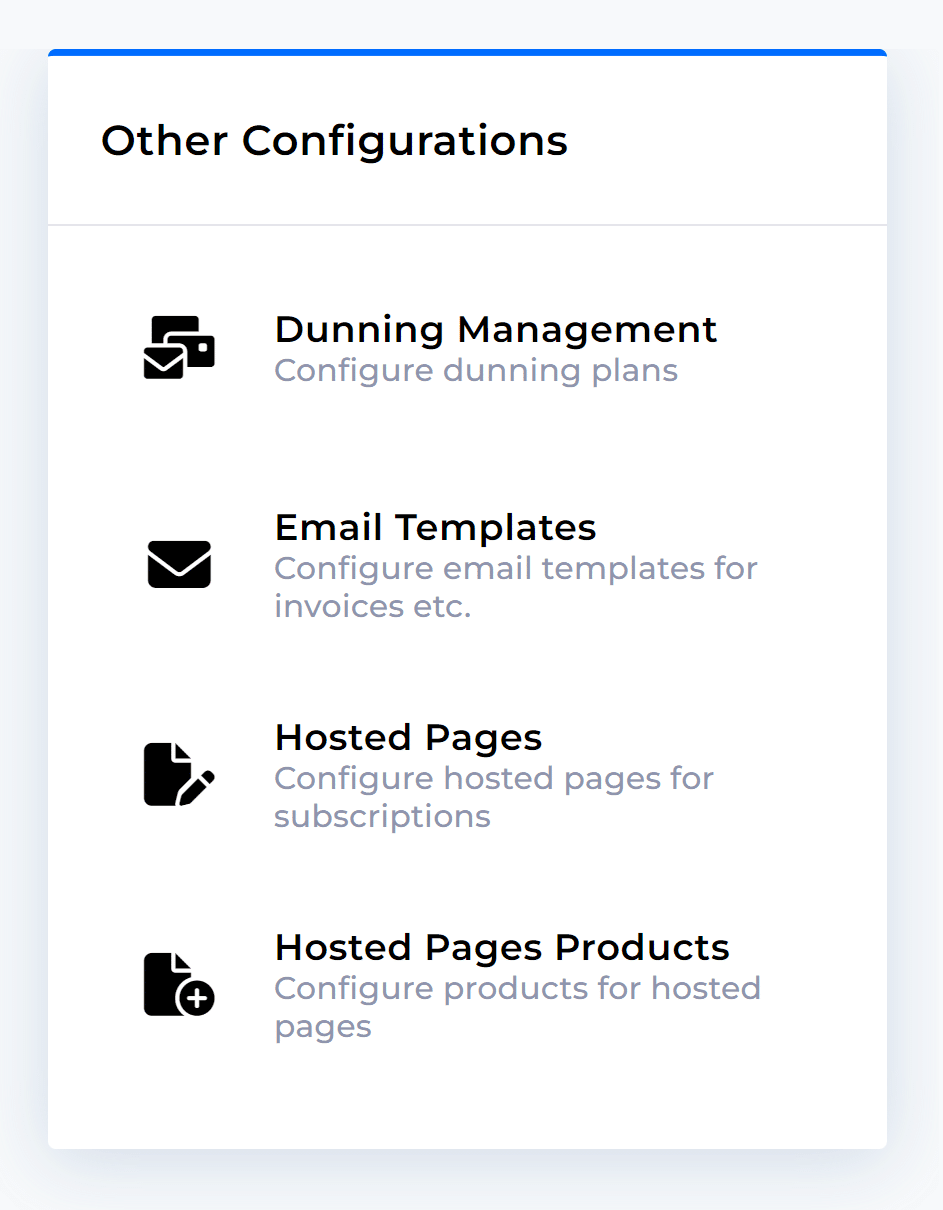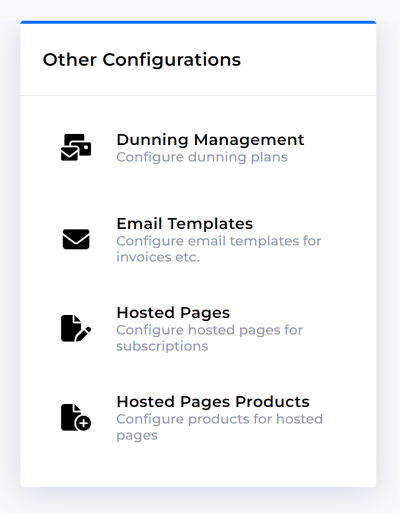 Having a good structure on your customer communications is one of the keys to good customer relationships. With good communication you're building trust, and your customers can feel they can rely upon you to provide them with the information they need about their account with you.
But doing it manually requires a lot of unnecessary time for you. Instead, you can streamline your conversations by using communication automation.
Efficient automated emails
In your Billwerk+ platform you can find all the communications templates you might need for your payments and subscription billing automation. In the invoice template section, you can also easily customise your invoices to fit your brand scheme, and set up practical email templates for your automated dunning flow to utilise the smart payment retry automation.
Create templates for emails automatically sent out when customers are signing up for your services, when they pause or cancels, when their subscription expires, for receipts, refunds and many more actions. You can find the full list of email templates in your Billwerk+ platform. Here, you can create a personalised email that fits your brand, letting your customers feel trust in that their payments are safe in your hands.
Set your template to send out automatic notifications to your customer about their failed payments on a time interval you'd like. You can also set the dunning system to cancel the subscription unless payments have been made.
You can easily create different email templates to suit each reminder. This helps inform your customers about missing payments, and gives them a fair warning that their subscription will be cancelled unless they make their payment.
Dunning is an automated process in your Billwerk+ platform, that sets up a smart retry management of failed payments while sending automatic reminders about outstanding payments to your affected customer.
When you're setting up subscription payments, you should also set up your dunning flow to customise it to your needs. The dunning flow can be a very important part of your automated communication with your customers, and a way to set the tone for how they perceive you.
Tokenisation communication
With Visa Token Service activated, your saved payment cards will be automatically updated when they're expired or replaced. This is very convenient for you, as you never have to worry about missing subscription payments due to outdated card data.
It's beneficial for your customer relationships to automate emails that inform them when their card has been updated. It improves both the customers' trust in you and their positive customer experience.
Benefits of an automated communications flow
Reduced churn
By using the dunning flow, you reduce the risk of churn from expired subscriptions due to outstanding payments by giving your customers a chance to correct the failed payment.
Increased revenue
A good dunning management setup can prevent losing out on revenue from cancelled subscriptions due to failed payments. The smart retry system will automatically try to execute the transaction, and every failed payment caught in the dunning flow that converts to successful payments means increased revenue.
Time saver
With the Billwerk+ dunning tool, you'll save many hours on creating and sending out manual reminders. Instead you can focus on other aspects of your business and trust that the dunning flow will send out payment reminders in cases where payments have failed.
Improved customer relationships
By setting up a good communications flow to your customers, you provide a better customer experience while strengthening the relationship between you and your customers. Your customers trust in you sending out relevant information, such as reminders of card updates, failed payments or proof of payment.
Set up your
communication automation
Log in to your Billwerk+ platform
Go to Configurations.
Find the email and dunning templates under Other Configurations
Start customise them to suit your needs and brand identity!