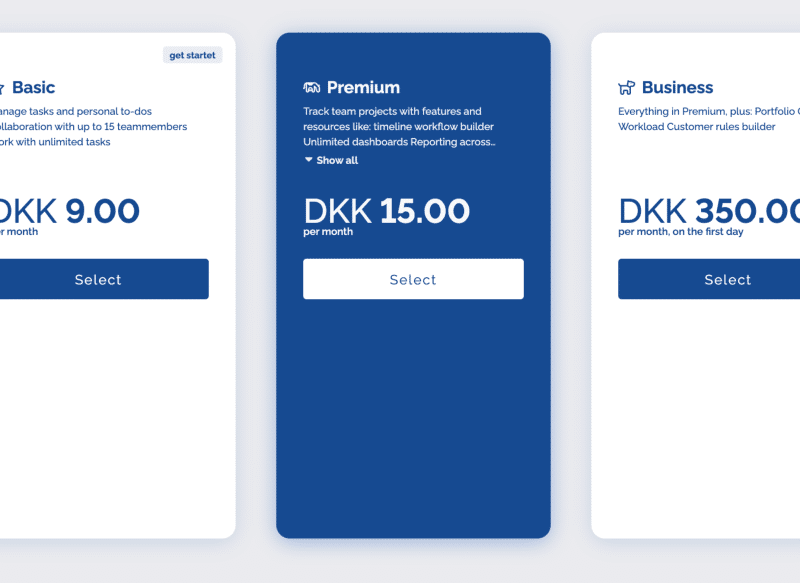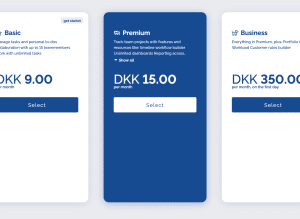 Set your plans
Add your predefined plans as products in the admin. Control the display of your plans and add icons, descriptions, and badges to visualize the most attractive one. In the admin, you can define your plans, and control the trial period, name, duration, frequency, and fee.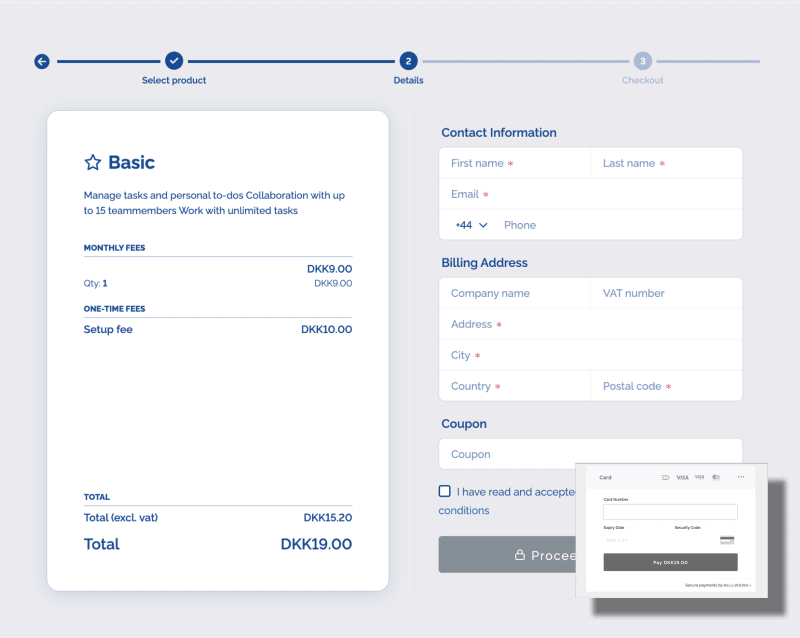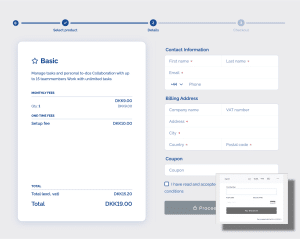 Create your hosted pages
Activate your plans by adding your pages to your website, email, social media posts, etc. Included in the pages are your logo, company name, and address for the safety of your customers.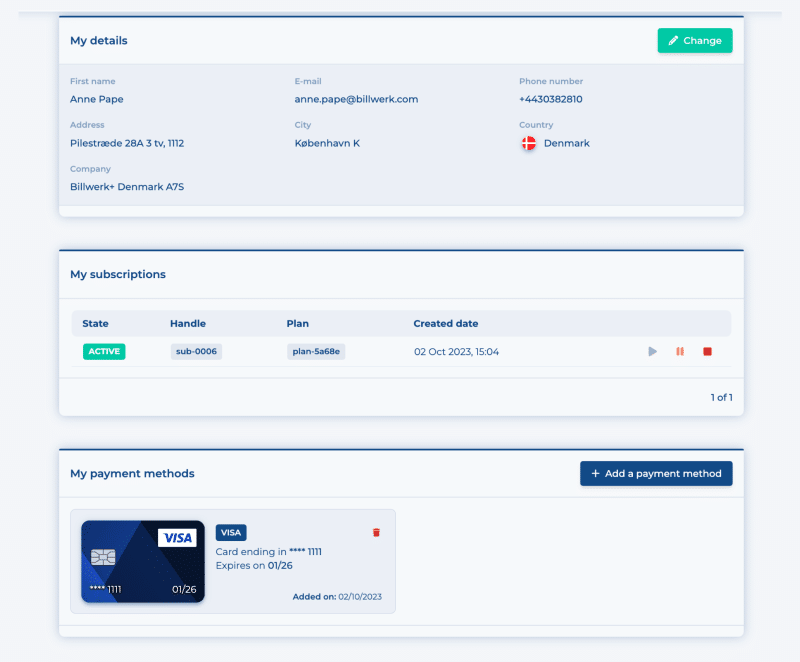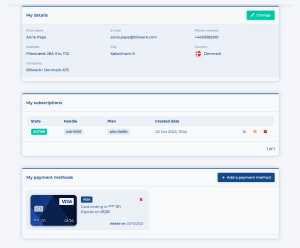 Customer self-service
Add the self-service URL to your page, customer email, or direct link in your chat. Your customer can easily log in with a unique code sent by email from the system and by that have access to change and edit details on their settings.
Every business has different needs. With Billwerk+, you can set multiple recurring payment plans, to provide the best options for your customers. You can try a variety of different billing cycles and prices, to suit all your recurring payments needs.
Learn more about our features
How to get started
Create a test account at Billwerk ->
Setup your plans, and details for your company
Configure your hosted pages
Activate your pages by adding URLs
Activate your account