5 ways to prepare your e-commerce for Black Friday
While Black Friday and Cyber Monday might be seen as once-a-year events, it's also a great opportunity for you and your e-commerce to put your e-commerce and payment system to the test!
Autumn is here, and very soon we're getting to that part of the year every e-commerce is looking forward to, and maybe also dreading a little bit. The big shopping season with event days like Black Friday, Cyber Monday, Christmas shopping and New Years sales is right around the corner, and if you haven't started preparing yet, now is the time to do so.
Why should you care about Black Friday?
By now it's probably the most anticipated shopping season in the world. According to NielsenIQ, many European countries see a major peak in online sales during the shopping holiday – in 2021 France had an 87% online shopping growth during the event, compared to the weekly average online shopping the rest of the year. Not to mention Turkey, where online sales rose a whopping 269% during Black Friday!
While Black Friday and Cyber Monday might be seen as once-a-year events, it's also a great opportunity for you and your e-commerce to gain more recurring customers, strengthen your brand name and really put your e-commerce and payment system to the test to see how it holds up during a surge in online sales.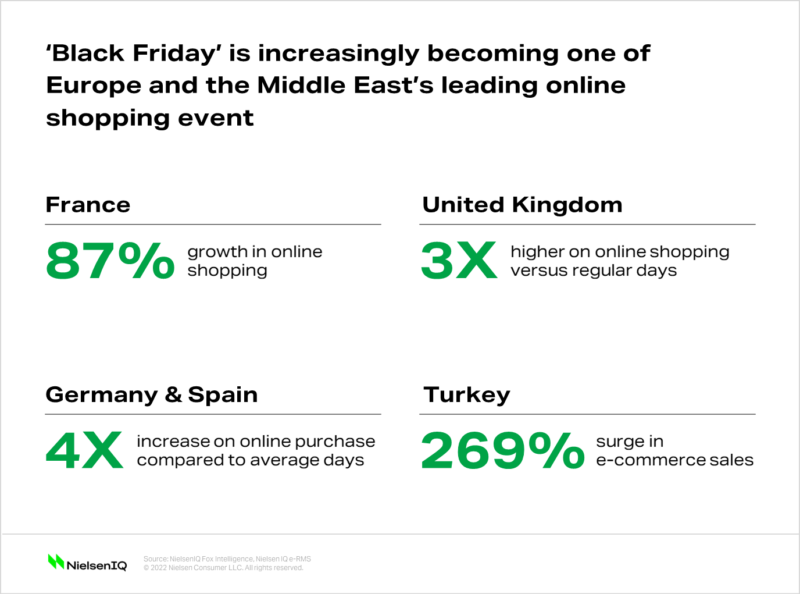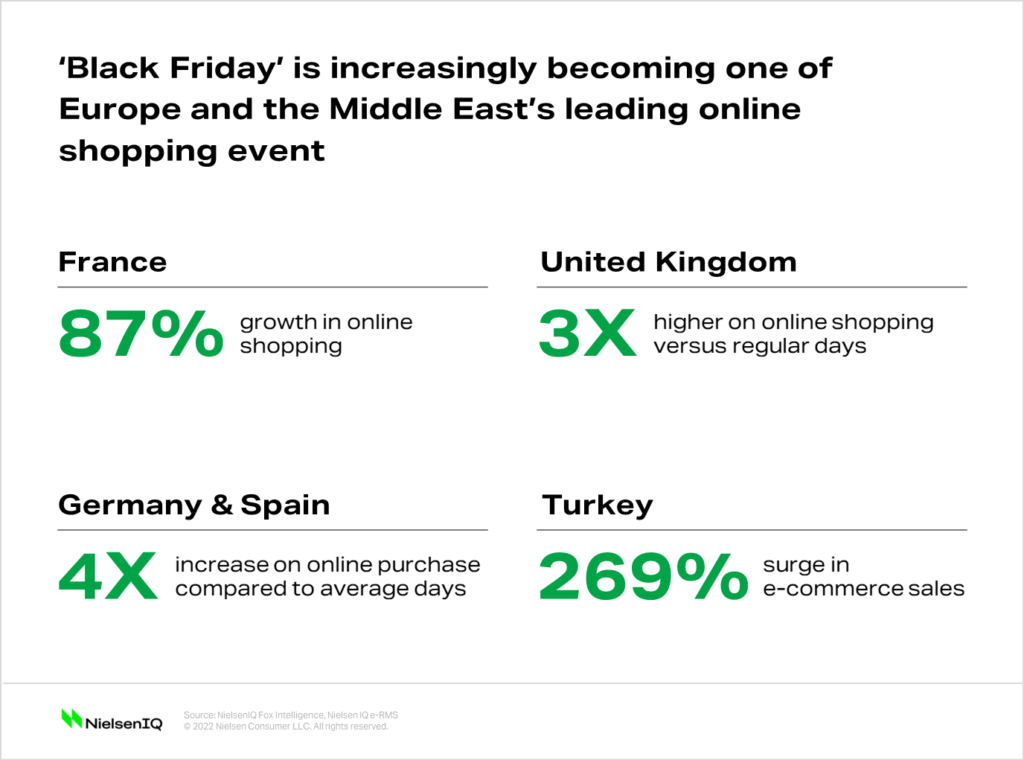 Checklist for Black Friday preparation
1. Prepare ads and social media
Consider launching your ads early, so your customers have your brand and your offers strong in mind when they plan their Black Friday shopping. Plan, prepare and schedule your social media posts and ads, making your products and deals attractive and irresistible to the consumers! You can also encourage people to share their purchases from you on their social media, with a hashtag and mention to your business.
2. Plan your deals
You can offer a discount on your entire product range, specific categories or selected products, for example. Think big to make a good impression on your customers – maybe offer a 50% discount on selected items, 25% on the entire store or desirable special bundles and freebies? You decide. Remember that this is the big shopping event when the customers expect major discount deals and great value for their money.
If you don't already offer subscriptions in your e-commerce, now might be the time to try it! Why not include a subscription on your products as part of a deal? If you're curious about what benefits subscriptions can bring, you can read more about it in our blog or on our subscription page.
3. Send out email marketing
Reach your customer database by sending them direct marketing emails detailing your offers, sending them to your online store to check out your products and deals, helping them to plan their shopping with you. If you haven't already an email marketing list, now's the time to start growing it! You can even connect gathering email leads with Black Friday, one example of how to encourage your customers to give you their email is to have them sign up for a competition or raffle with a special prize.
4. Prepare your website
The increased traffic doesn't stop after Black Friday – your website has to hold up for Christmas shopping and New Years sales as well. You need to have an e-commerce platform that can handle lots of traffic without slowing down or crashing, making you lose revenue. If your site doesn't hold up, your customers will shop somewhere else.
If you're using e-commerce platforms such as WooCommerce, you'll benefit from using our plugins. They are easy to integrate with your WordPress website, making payments and subscriptions administration easy and simple both for you and your customers. We offer plugins for several e-commerce systems: WooCommerce, Shopify, Shopware, Dandomain and many more.
Make yourself attractive to customers by offering various and popular payment methods and an easy payment experience. You might also get global customers in your online store, so make sure you're not only offering local payment methods. If your payment gateway only offers a limited payment experience, Reepay's payment gateway is easy to use, highly secure and made to maximize your potential. With Reepay, you get the most popular payment methods both globally and in the Nordics, and it's easy to integrate with your e-commerce platform.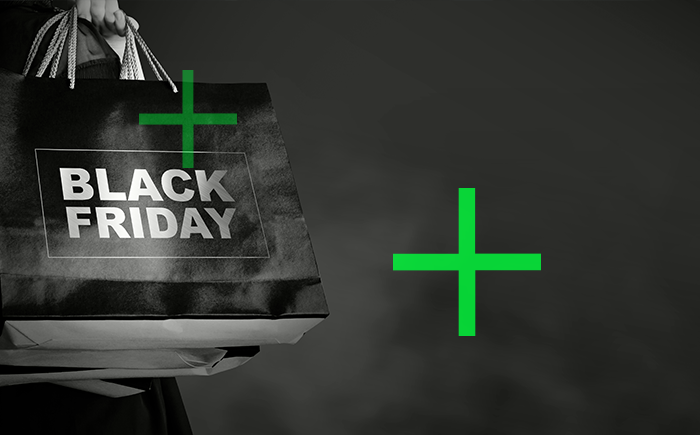 Don't miss out on the opportunity
While the event isn't as common in the Nordics as it is in its origin country, USA, it's still a shopping holiday your customers are looking forward to and plan to do major shopping on – maybe now more than ever, considering the economy. The possibility of making big bargains on Black Friday sales can be a motivator for many consumers. This year the holiday is on November 25, the day after the American Thanksgiving.
Needless to say, Black Friday is a great opportunity to make good sales and get profit for your e-commerce.