Prepare your website
for your acquiring agreement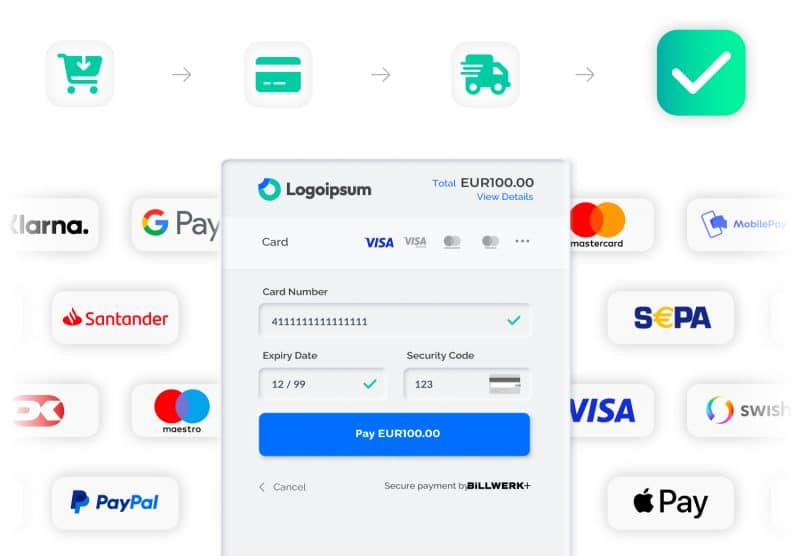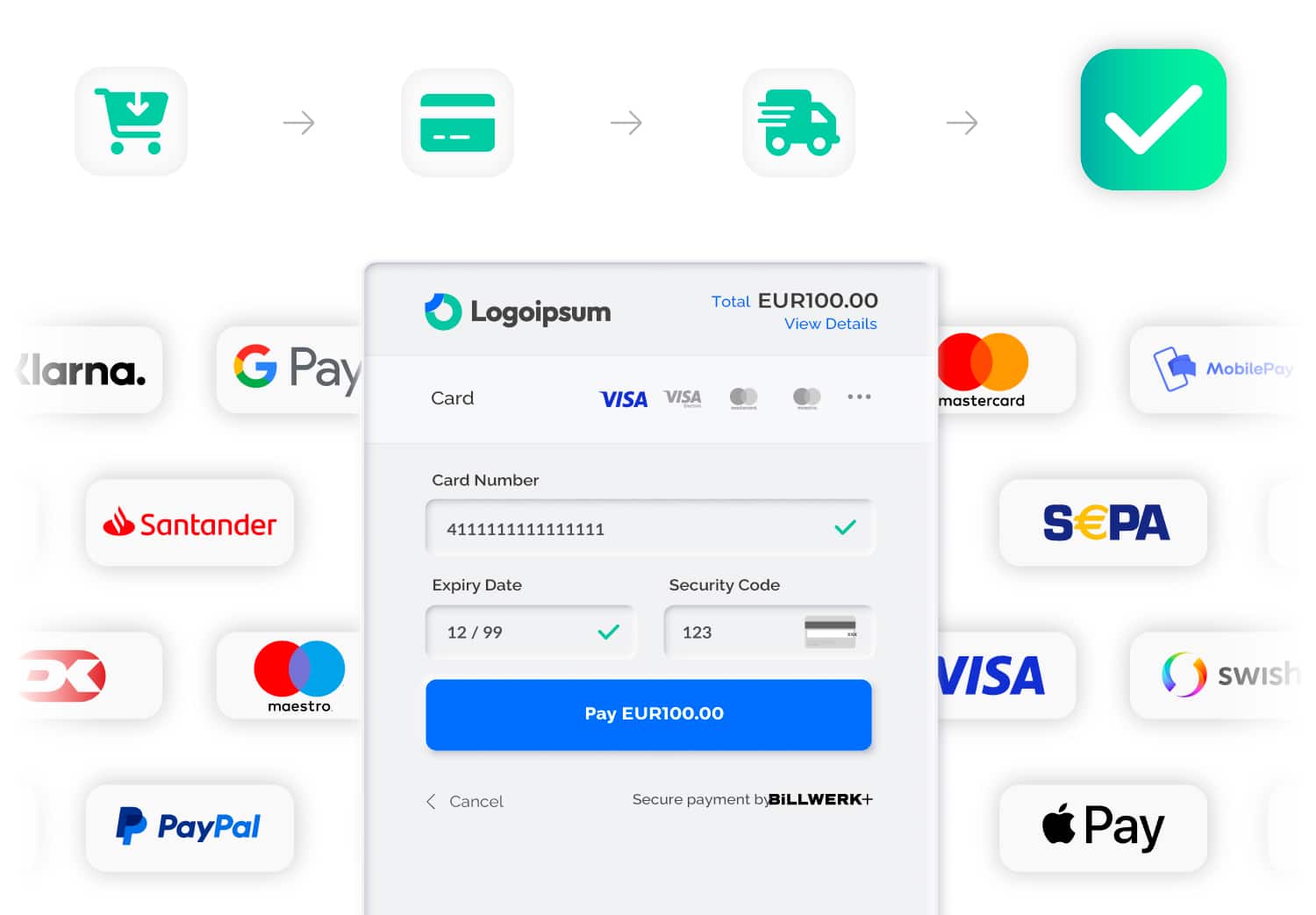 Get your preferred payment methods
A crucial step to get the cash flow going in your new e-commerce webshop is to get an acquiring agreement. With access to a great variety payment methods from Billwerk+, your customers can shop and pay with the methods they prefer.
In order to get these, you need the acquiring agreement, as the acquiring bank is an important part of the payment process chain from the payment gateway to the customer's bank and then back to you.
In order to get an acquiring agreement, your website needs to fulfill certain conditions that the acquiring banks require.
Follow this checklist to ensure that your website meets the requirements!
Good to know:
All card information must be held on a SSL secured page or connection
Your customers must accept your terms and conditions before completing a purchase of a service, product or subscription, and you need to have a clickable link to your terms and conditions directing the customers to them
When your customers have completed a payment on your website, they must see and receive a receipt of the product they have bought
Get your acquiring agreement
If you don't already have an agreement with an acquirer, log in to your Billwerk+ Platform to get set up with a suitable acquirer,
who will contact you to set you up. For a step by step guide to fill in your acquiring application, please see this Help Center article.
If you already have an acquiring agreement in the same category as your new webshop, all you need to do is link it to your live Billwerk+ account.
Should you need any help or have any questions, our support is happy to help you.
Billwerk+ is acquirer independent, and we collaborate with several acquiring banks to get you the deal that suits you and your company the best. Our collaborating acquirers can cover your various payment method needs, depending on where you aim your business.
How to get started
Create a test account at Billwerk ->
Setup your plans, and details for your company
Setup your payment gateway
Integrate into your webshop -> See all our e-commerce plugins
Configure our account and attach your acquirer agreement
Activate and set your account live