An Internet Payment System (or online payment system) is an Internet-based method of processing economic transactions.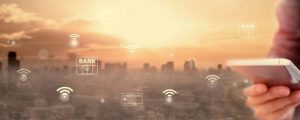 What is an Internet Payment System
The online payment platform allows a vendor to accept payments over the Web or through other Internet connections, such as direct database links between retail stores and their suppliers – a common method of maintaining just-in-time inventory.
An Internet payment system greatly expands a company's reach and its ability to make sales.
How does an online payment system work?
The Internet payment system itself, once implemented, is easy to use. The hardest part is choosing the best and most complete solution that meets the needs of the business – in a universe of technological innovations, full of offers and promises.
Basically, an online payment platform is responsible for managing sales within the online store and must provide convenience and security for consumers to make payments using the various possible means of payment – bank collection, credit card, invoice, bank transfer. Thereby, there are important functionalities that must be in the decision making process.
What needs to be considered with an Internet payment system?
For a online payment solution it is necessary to consider some important points like the ones described below:
Transparent Check Out: the purchase completion phase, which should be practical, agile, transparent and within the online store;
Registered settlements: processing of pre-registered invoices to offset costs and faster release of the purchase;
Flexibility of installment payments: The platform should give the company the autonomy to determine the number of installment payments for the consumer;
One-click purchase: if the system allows the card data to be encrypted and stored on the online store's website;
Credit card: National and international payment options must be accepted without red tape;
Dunning fees and interest: automatic calculation of interest and dunning fees according to criteria set after the due date;
Payment Notification: an automatic notification for all consumer payments;
Discount on invoices: automatic activation of discount policies for VIP customers – e.g. good payers and with quantitatively high purchase history.
The Internet Payment System in the Subscription Economy
The recurring billing uses the same payment methods as single transactions, i.e. credit cards, direct debits, with SEPA (Eurozone), ACH (USA), Bacs (UK), PayPal, Amazon payments and many more.

For recurring payments and invoices, however, there are some differences in Subscription Business as opposed to individual transactions. Monthly billing can include both fixed (fixed billing) and variable (metered billing) amounts, or a mix of both. An example would be a fixed monthly fee with a consumption-based component as is often used in the SaaS sector. Also, consider trial subscriptions, freemium models, and free basic services enhanced by premium options.
There are different solutions that can handle these tasks, the decision depends on one's product and desired rate structure, and how much manual effort should be involved or if a fully automated solution is desired.
In any case, a subscription management and recurring billing solution like Billwerk+ offers a high degree of automation and very flexible pricing and product structures. Other functions such as invoicing and invoice verification, debtor management etc. are also beneficial. The connection to the merchant's systems is made via the API, a software interface that enables the integration of functionalities.
The Internet Payment System is of great importance for customer loyalty
Time and convenience is often the consumer's highest asset nowadays. As a result, they typically attribute their satisfaction in terms of the buying experience not just to the product, but to the entire journey within the store – from first access to shopping cart to payment – and the experience that fosters loyalty and repeat purchases.
In that regard, it is important to invest in a secure internet payment system that leaves no doubt about fraud or theft of financial information; is convenient and allows for an intuitive user experience; is efficient and can handle automation that eliminates possible human error from the start while providing the highest level of convenience to the customer.