"Pay as you go" is a payment method where projects are financed from the current income of the operating budget and not by borrowing. It is a system where you pay for something on a time and materials basis rather than in advance, and thus do not accumulate debt. This makes "pay as you go" particularly suitable for subscription models, as it allows for dynamic payment according to use.
What is "Pay as you go"?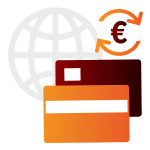 Basically, "pay as you go" is about allowing a person or a company not to pay more than the budget allows. In this way, unnecessary over-indebtedness or indebtedness is prevented. The accumulation of debt through interest and corrections can result in an avalanche that grows larger and larger, making it more and more difficult to control. With "pay as you go", the client pays based on a project's progress ("pay as you use") – and thus only when the budget allows.
In order to better explain the concept, we can think of a prepaid mobile phone. This corresponds in the broadest sense to the "pay as you go" system. You use the data or can call only when you pay a certain amount for that service and only when it is necessary and interesting for your purpose. When your investment in the subscribed service is finished, you have to discontinue it or pay to continue it.
For the Subscription Business, the "pay as you go" payment method is applied from a single source. You pay how much you need ("Pay as you use") and when you need the service, so control is in the hands of the user. But how?
Pay as you go – control over the company
The application of the "pays as you go" concept in your company or business can be done according to your needs and budget. The "Pay as you go" concept allows you to only pay for a service if you really want to continue with the project.
Let's say a company starts a certain project that requires several steps. Each of these steps requires an investment. With the concept of "pay as you go" you only invest when the company has a budget for each step, So the next project step can only be started when the budget for the necessary service has been allocated. This helps in controlling the company, but also for smaller companies that cannot afford all the investments of the project in the beginning.
In the subscription business, it works like this: You only pay for the service if it can be financed ("pay as you earn"). After that, you can advance or reduce your plan according to your needs.
"Pay as you go" is applied to help people
"Pay as you go" also has a very practical benefit for the national economy: some developing countries, for example, apply the concept of "pay as you go" in various sectors, and this has helped the economy in these countries to grow. How is this possible? Let's look at Kenya, Africa: services such as internet, television, solar energy and other areas are paid for by families in a way that fits their budget.
In other words, "pay as you go". Access to these services is made easier for even the most needy families, giving them a better quality of life and helping the regions to achieve greater economic turnover. This makes a positive contribution both to the population and to the government and its economic development. Conclusion: Everybody wins.
Conclusion: "Pay as you go" contributes to economic improvement and facilitates access, payments and control.
In subscription models, the "pay as you go" payment method helps to manage the business efficiently. It facilitates access to services according to budget and payment option – and based on one's own project progress. In short, it is a perfect way to achieve short-term success in the company, optimise it economically and keep it dynamic.