Online payment providers are an integral part of digital payment transactions. This term is used to describe companies that specialise in the connection of digital payment methods. These include, among others, payment with PayPal, SEPA direct debit, credit card payment, immediate transfer or giropay. In many business areas, it is no longer possible to imagine daily business without these providers. As good as every online company already uses the services of one or more payment service providers.
What is an online payment provider?
Among the payment providers there are also those that are also used directly by customers for payment transactions. Recent surveys show that across all industries, one-third of all transactions are already conducted through online payment providers. In addition, more than 70 percent of all consumers state that they have ordered goods and services on the internet at least once via a payment service provider such as Amazon Payment.
Both suppliers and customers run a certain risk when doing business on the internet. Many companies fear that the customer will not pay after the goods have been shipped. At the same time, consumers are sceptical whether they will receive the paid products in full and in an appropriate condition. The payment service provider acts as a kind of link in the purchase and payment process for both sides and thus creates trust. On the other hand, those who do without the services of these third-party providers may risk a payment default.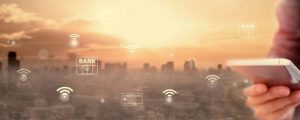 What services does an online payment provider offer?
In addition to their contractual conditions, the payment providers established on the market also differ in terms of the services they offer. They offer several central services. These include the management of acceptance contracts. In this way, they issue companies with an official authorisation to offer customers a certain payment method. Furthermore, all online payment providers take care of the technical connection of the respective payment methods. For this purpose, they use special interfaces that offer both the company and the customer maximum security. Furthermore, the automated processing of incoming payments is one of the core competences of all service providers.
In this way, the data of several payment procedures are recorded and processed for the entrepreneur. Finally, the management of incoming payments is also one of the most important services of online payment providers. They monitor the transactions carried out and pass them on to the trader in bundled form.
Furthermore, most service providers have additional service packages that go beyond the mere connection and processing of transactions. These include the provision of a targeted risk management system. This carries out a credit check on potential customers and determines the risk of non-payment on the basis of scoring models and default insurance policies. In addition, many online payment providers take over the receivables management for their customers. This means that open receivables are monitored automatically in order to send payment reminders on time or to initiate a dunning procedure.
Finally, some payment service providers also take care of accounts payable. Accordingly, the service provider settles all supplier invoices for its customers at the agreed time. However, this is only possible if the payment provider has official authorisation as a payment institution.
What should you look for when choosing an online payment provider?
Despite the common core competencies, the offers of the payment providers differ in many areas. Customers should not only look at the services, prices and payment methods offered when choosing a suitable online payment provider, but also at the interfaces and connectivity options provided. As a rule, an insecure Payment Gateway causes more problems than it helps a company. That is why currently the most common shop systems are supported by almost every payment provider. Nevertheless, entrepreneurs should always make sure that the desired system is in the range of a provider.
Furthermore, online payment providers differ above all in terms of additional services and the means of payment supported. In this context, it is crucial that the chosen service provider always accepts all common complementary means of payment. A comparison is worthwhile in any case, as there are estimated to be over 1,000 payment service providers worldwide. In Germany, Payone and Unzer (Heidelpay) are among the most important providers. For European business models, a look at Billwerk+ Payments is recommended.